Facilities
We are delighted to have beautiful, state-of-the-art facilities to help us teach our pupils across the curriculum and beyond. We firmly believe that top-class facilities enhance children's experience and increase their enjoyment, as well as providing them with more opportunities to try new things and develop new skills.
A multimillion pound building project, completed in 2013, provided us with a new atrium, gym, performance space, specialist art and design technology facilities, kitchens and dining room along with improvements to our music facilities.
The Prep School also benefits from many of the nearby Senior School facilities, including the Swimming Pool, Dance & Fitness Centre, Theatre and Sports facilities.
Prep Facilities
Art, Drama And Music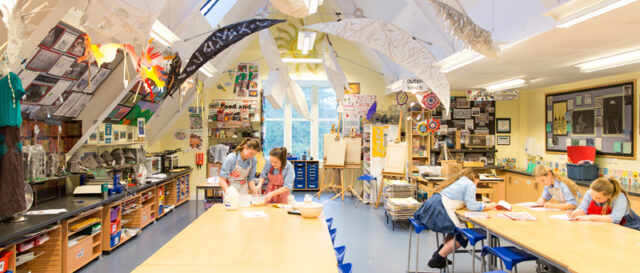 We have outstanding Music, Art, Drama and Dance facilities, enhanced by access to the Senior Music School, Dance Studio and Theatre. These include:
Specialist art and design technology facilities with a dedicated light and airy Art Room
Generous performance space for Music, Dance and Drama, including a 300 seat auditorium with racked seating, full lighting rigging, stage and backstage area
Two fully-equipped Music Rooms for classroom learning
Music practice rooms for individual lessons
Dining Room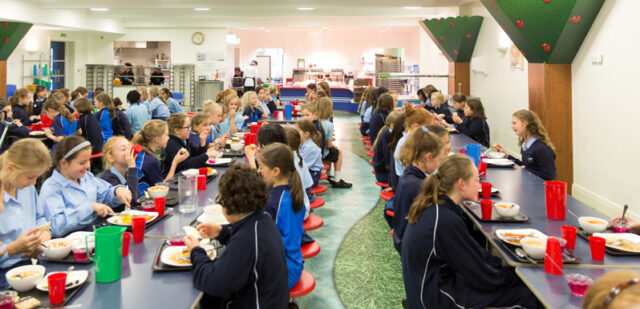 Our dining room and kitchens were designed with children in mind. A colourful fairytale environment with bright stackable benches and bespoke boardgame floor sets the scene for meal times.
Children enjoy healthy, tasty and varied meals
Colourful, light and airy environment
Choice of hot meals including vegetarian and salad bar
Full menus are posted every week in the Parent Portal
Library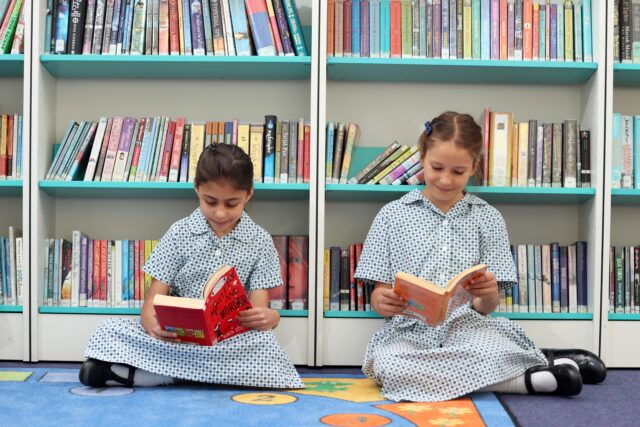 At Headington Prep we are committed to helping our pupils discover a lifelong love of reading.
Our beautiful, colourful library is at the heart of the School and is a truly inspiring place to enjoy getting lost in a good book.
Each class visits the well-stocked library for a lesson once a week, while Key Stage 2 pupils can also visit during break and lunch times to change books, or for independent reading and research.
The library is also used during After Care to complete homework, or just to have some quiet time to relax at the end of a busy day.
Our Library Facilities Include:
colourful shelves packed full of up-to-date and exciting books
a selection of CDs and DVDs available to loan
a friendly and welcoming environment, with dedicated space for quiet reading
dedicated work stations which can be reserved for independent study
comfortable chairs and bean bags
books categorised by age, author and topics
a cataloguing system which allows pupils to check their loans, reserve books and write book reviews, both at school and at home
timetabled weekly lessons led by a qualified teacher, helping younger pupils develop a love of reading and supporting older pupils in developing their research skills
special events and visitors to mark National Poetry Day and World Book Day
Sport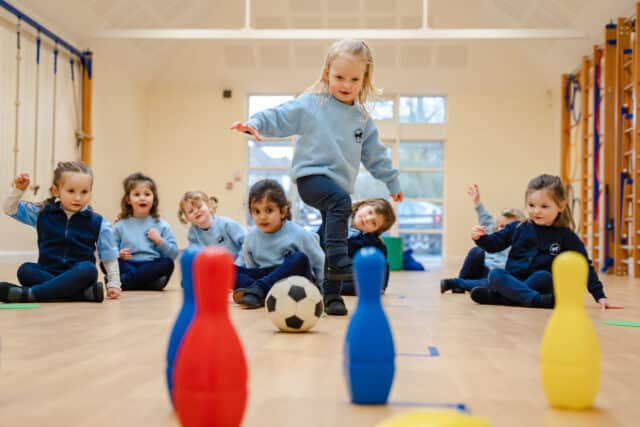 The Prep School has its own playing fields and indoor sports amenities, along with access to an extensive range of facilities at the Senior School across the road. Facilities at the Prep School include:
Playing fields
Netball court
Large, well-equipped gym
Performance space with sprung floor
Senior School Sports facilities available for use by the Prep School both for lessons and clubs include:
25m indoor pool
Floodlit all-weather Astroturf pitches
Floodlit Tennis courts
Dance and Fitness Centre