Holiday and Summer Schools
During the school holidays, Headington continues to be a hive of activity.
While girls are enjoying a much-deserved break, our extensive grounds and facilities are in use by a range of different external providers offering language schools, holiday activities and sports courses for children and teenagers led by trained professionals.
Language School
The Headington Oxford Summer School provides a warm and welcoming environment for international students aged 12 to 16.
Students take part in an exciting summer programme run by external contractors Summer Boarding Courses. The programme includes 15 hours of English lessons, two full day excursions, weekly visits into Oxford, evening events and a wide range of activities on site.
The school programme combines group learning and multi-activity courses in a friendly, classroom environment and English lessons are designed especially for international students. Optional 'English Plus' courses are also available. Led by qualified professionals, these courses range from horse riding, dance and adventure sports, and are not included in the standard course price.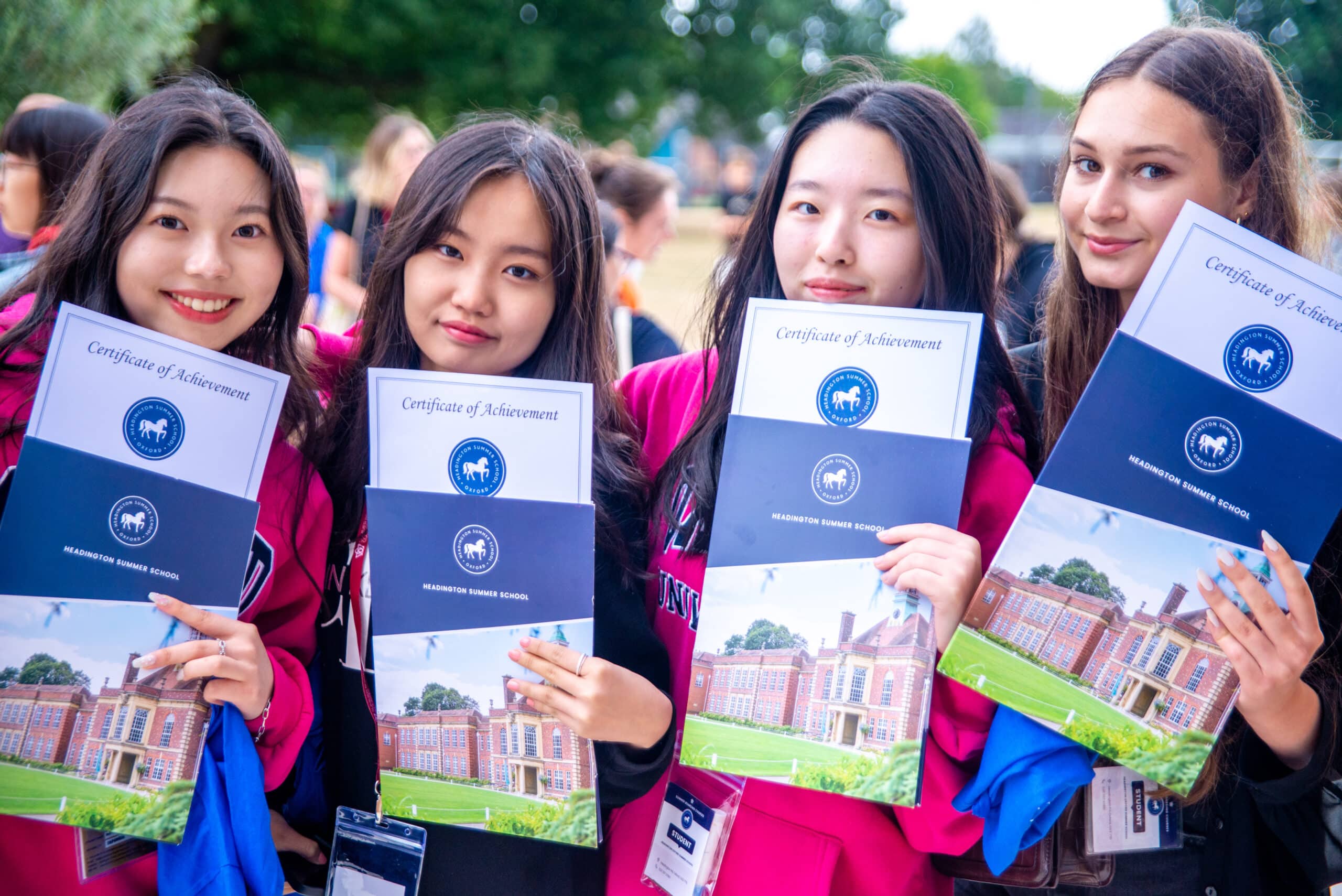 Facilities
The activities programme makes full use of the fantastic facilities at Headington, including the professional 200-seat Theatre, indoor Swimming Pool, Tennis Courts and Sports Pitches. Students can take part in a wide range of sporting, arts or craft activities in the afternoons and enjoy evening events, including disco, karaoke night, swimming galas and a summer barbecue. Weekly trips into Oxford offer opportunities for students to view historic sites, shop or go punting on the River Thames.
Accommodation
The spacious and comfortable boarding houses offer a home from home, where students can relax in the common room, or have refreshments before bed. Each boarding house has a dedicated team of staff, including a full-time house parent, so students have a point of contact and are looked after at all times.
Find out more
Headington Oxford Summer School is operated by Summer Boarding Courses Ltd.
Contact Summer Boarding Courses Ltd by telephone +44 (0)1943 878518 or visit their website.
Holiday Courses
Headington provides the perfect backdrop for stimulating and enriching holiday and sports camps, with those taking part able to take advantage of everything from our 25m Swimming Pool to our all-weather pitches.

These are run by external provider Ultimate Activity Camps and are open both to current pupils and to members of the public, depending on the requirements of each course, activity or camp.

Ultimate Activity Camps
Ultimate Activity Camps runs holiday programmes at Headington School during most school half terms along with the Easter and Summer holiday break. Ultimate Activity Camps are for all children aged 4-14 years, who can take part in over 40 exciting sports, games, and creative activities each week. These activities are delivered by engaging and enthusiastic staff who encourage the children to try the new activities, make new friends, and naturally ensure they have lots of fun and make great memories!
Ultimate Sports Academies
Ultimate Sports Academies will be running a Netball Academy designed to improve a child's fundamental skills to develop them as a more confident and competent player.  Our coaches create a fun and inclusive environment within which players have the opportunity to develop, practise and apply new techniques, taking part in small-sided games plus extensive gameplay.
Tennis Camps
Professionally run Tennis camps for girls aged 11-18 in a safe, fun environment during the School's easter and summer holidays. The coaching is led by Head Coach Mr Jim Baker – LTA accredited, senior performance Tennis coach. For more information about Tennis camps and courses email tennis@headingtonschool.com