Why Headington Boarding?
Boarding at Headington is a fantastic way to really take advantage of everything the School has to offer, from evening sessions in our gym or pool, to special-themed house dinners and treat nights.
Our boarders form special relationships with their house families and often make friends for life. One of our five Houses will provide a home from home for your daughter, with each House catering for different age ranges and allowing girls to take on different roles as they progress through the School.
Flexible Offering
Because we know that all families are different, we try to be as flexible as possible in what we offer, while making sure that we keep each girl's best interests at the heart of what we do. There's a range of different boarding opportunities to choose from, with full, weekly, half-weekly and occasional boarding on offer. Each has benefits to pupils and parents and fits the needs of the individual. There's flexibility within that too – as a half-weekly boarder, your daughter can stay for an extra night at the beginning or end of the week if it suits your family.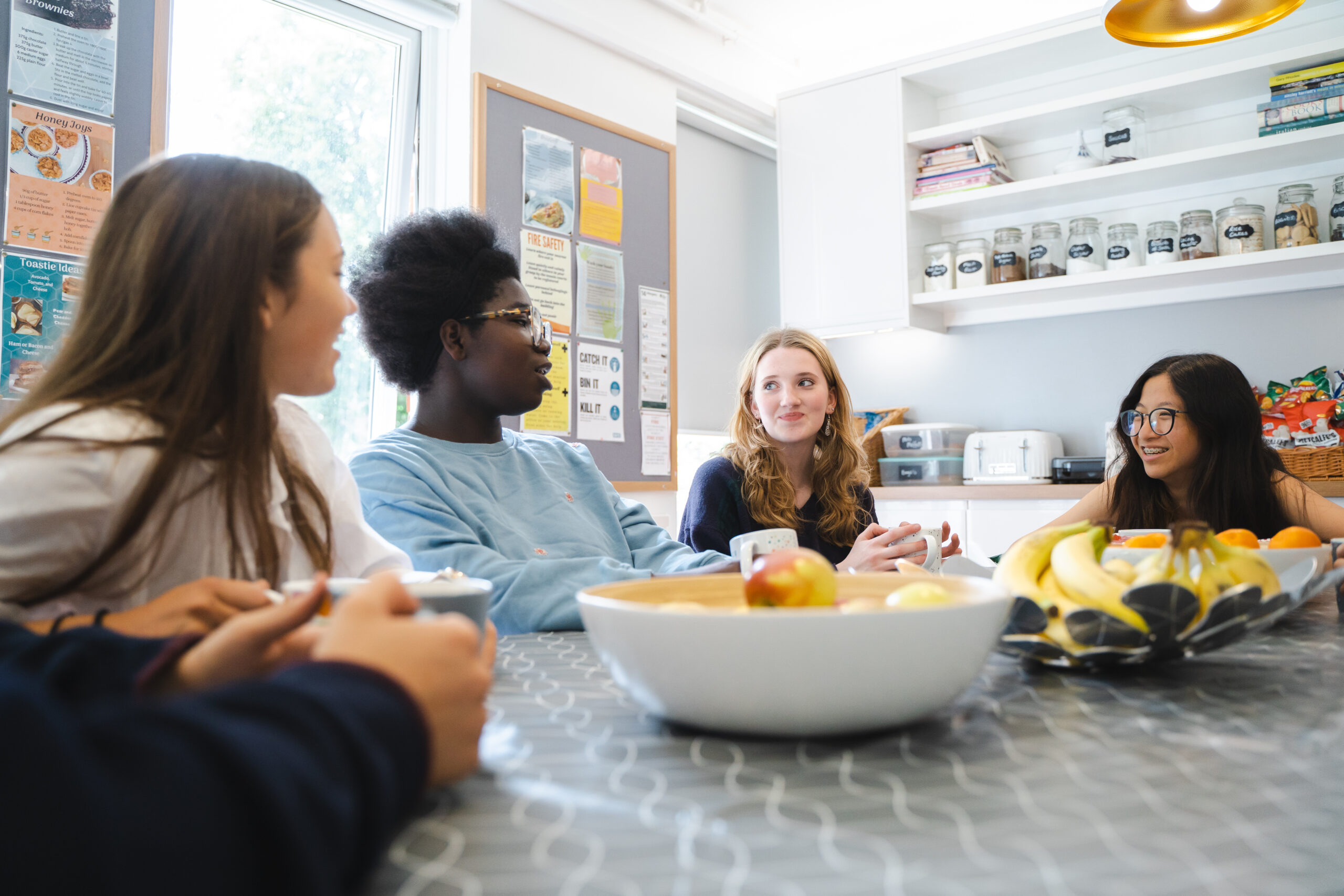 What makes boarding at Headington special
Home from home – each House has a strong, close-knit family atmosphere and boarders enthusiastically join in a huge range of special boarders' events and activities.
Clubs and activities – play a full part in clubs, teams, sports and activities without worrying about long, late commutes.
Strong friendships – form special bonds in-house and make wider friendships across year groups.
Oxford – set in 23 acres a mile from the centre of beautiful and historic Oxford, boarders at Headington benefit from all that our wonderful city has to offer, from museums, concerts and galleries to shopping, leisure and close links with the two universities.
Excellent transport links – easily accessible by bus, train and car, Headington is just an hour from Heathrow with an airport bus stopping outside our door every hour.
No travel time – no more exhausting journeys at the beginning and end of the school day.
Make family time count – your time together as a family can be fully enjoyed, free from homework and commuting stress, safe in the knowledge your daughter is well fed, rested and supported both academically and pastorally when she's in her boarding house.
Academic and emotional support – whether it's help with homework from our boarding tutors or just someone to talk to, our comprehensive network of support ensures every girl feels looked after and relaxed when boarding at Headington.
Come And Visit
We hope to give you a glimpse of boarding life here but would encourage you to come and visit and get a feel for what boarding at Headington is really like. Our boarding team would be delighted to welcome you and show you around our facilities and our boarders are always proud to show off their Houses.