World Championship Medals for Evey and Megan
Two Headington athletes collected a haul of medals after competing at the World Championship in Biathle and Triathle.
Megan, U4, and Evey, U5, spent four days over the half-term break in Machico Bay, Madeira for the competition.
Almost 650 athletes competed from 31 different countries to battle it out for the title of world champion across four different events per age group.
The first two days comprised of mixed relays. Evey took part in the Biathle relay as an U19 step-in for the third GB team and Megan the U15 Triathle relay in the second GB team.
Evey and her partner finished the race in third place. Megan handed over at the same time as the first GB team in fifth place. Her partner also did so well that they claimed team bronze. They were both surprised but extremely deserving of their podium finish.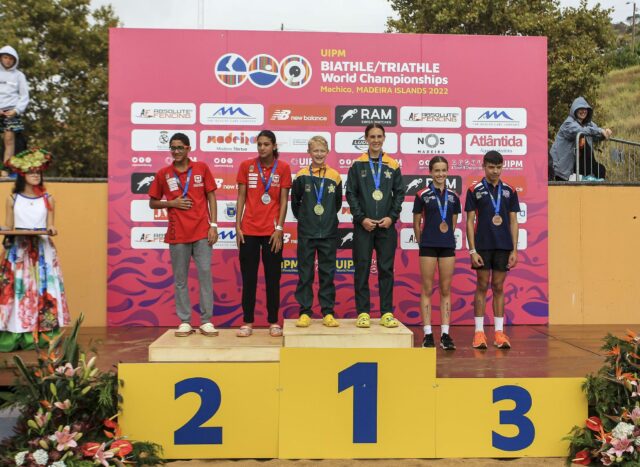 The third day saw the beginning of the Triathle individual races. Megan raced first, but with around 40 athletes competing, the race had to be split into two heats culminating in a final. Megan was in the first heat. Most of her team was in the 2nd heat. After a good show in the shooting, she found the swim tough, getting kicked in the face a few times! Overall, she finished an amazing 13th. A great achievement for her.
Evey's Triathle U17 race was in the afternoon. After the first shoots she was in the middle of the pack. After the third shoot and swim she came out of the sea in second then claimed the first place in the last 600m run. World Champion!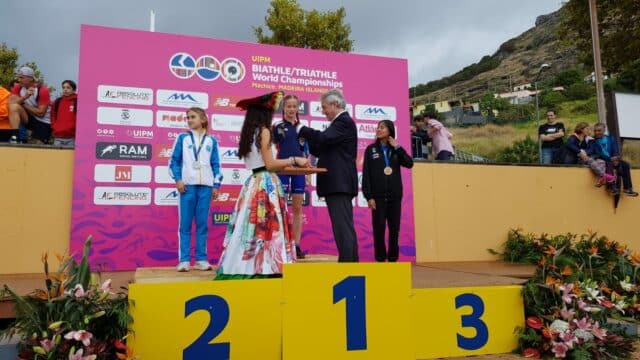 The last day was the individual Biathle. There were lots of new competitors taking part in the run, swim, run event. With the four of the top five positions being claimed by GB athletes, Evey secured the bronze medal behind two GB national Cross Country athletes. Evey also picked up team gold for for both Triathle and Biathle.
Together the girls are taking five medals home!