Meet Sulava
Sulava joined Headington in the Prep School, moving up through the Senior School into the Sixth Form. While Sulava studies Politics, Business and economics A Levels and is taking the Mini MBA, she is also a keen performer, taking roles in shows including 'Alice in Wonderland', 'Fame', 'Legally Blonde' all the way up to starring as Velma Kelly in 'Chicago' in 2021. She has also performed in various ensembles and orchestras and sung with our 'Soul Train' group.
How would you describe Headington?
A place for girls to find out what they wish to become as a person, and a professional.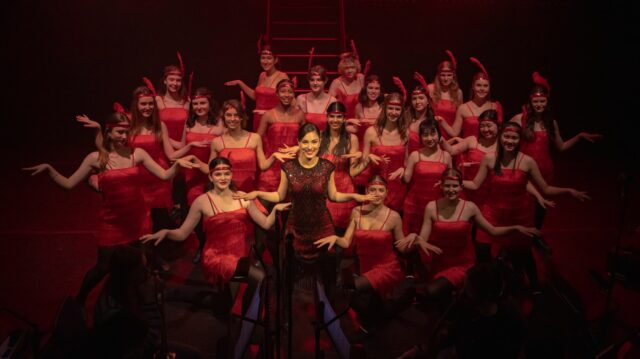 What is your favourite thing about the school?
The versatility it provides for subjects across the board. Particularly the facilities.
What are the teachers like?
They're very accommodating, approachable and always willing to give up their time to help you.
How is Sixth Form different from the rest of school?
There's a lot more freedom and independent work – it's a perfect balance of emulating uni student life whilst still providing more than enough support! 
What would you say to someone who was considering joining the School?
Don't be daunted by the size of the school – inside these large buildings are very approachable and kind students and teachers, who I'm sure you will make meaningful relationship with!